Huge 2-Story Pool Deck
There's always a party going on poolside at Milton KOA! Chairs, tables, conversation, and sunshine… soak up up the rays and the waves and hit your relaxation sweet spot!
Resort Heated Pool
The pool is the gathering place for splashing the day away with friends and making new acquaintances. Jump in and make waves or enjoy a dip near the waterfall… it's refreshing no matter how you play!
Frisbee Golf
Grab your discs and enjoy a fun round of frisbee golf on our beautiful outdoor course! It's the perfect game for friends and families to challenge each other!
Deluxe Playground
Our guests (especially the kids!), love our deluxe playground… and why not! Sprawling and adventurous, there's no end to the fun and friends waiting to be found on the playground!
Horseshoes
Without question a staple of a camping vacation, horseshoes is an outdoor favorite that is always the scene of fun, competition, and great memories made in the outdoors!
Sand Volleyball
You gotta bring it when you're on the Milton KOA volleyball court! Friendly competition is always welcome here when we step out onto the sand together!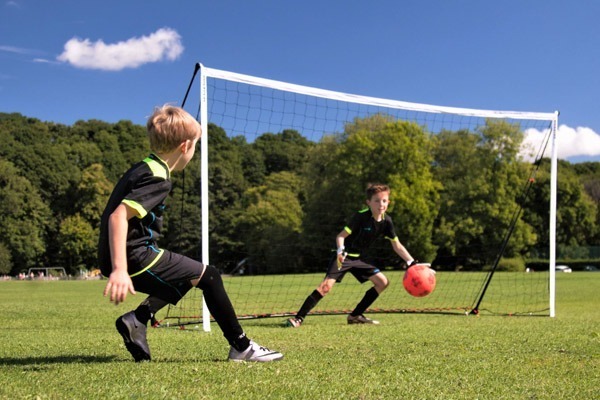 Rec Field
Organize a game of soccer, softball, frisbee golf, sand volleyball or horseshoes in our four-acre recreation area! There's nothing like a little competition between friends!
Luxurious Hot Tub
If you're a hot-tubber, you don't need an explanation… there's just nothing like a spell in the hot-tub, regardless of the time of day. And if you've never done it, you don't know what you're missing.
Pedal Carts
If you're looking for a great way for your kids to have fun in the beautiful outdoors and get a little leg exercise in the process our Pedal Carts are the perfect activity!
Basketball
Our basketball court is the perfect place to put up a few shots for a casual activity or for dialing up some competition with friendly and competitive pick-up games.
Biking
Kids love biking around the campground... there are some many interesting and beautiful roads and it's a great way to lose some time with good wholesome fun and exercise!
Hiking
Explore the serveral gorgeous hiking trails at and around our park! Hikers and outdoor enthusiasts will love the scenic trails, wildlife, and fresh air in the Hidden Valley.