Rules & Information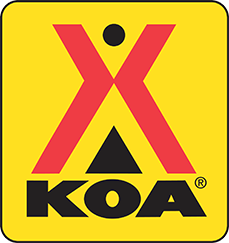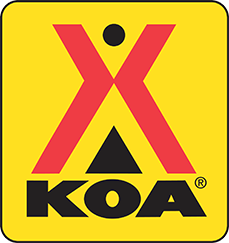 Booking & Checking In
Notice: This property is privately owned. We reserve the right to refuse service to anyone and will not be responsible for accidents or injury to our guests or for loss of money or valuables of any kind. Thank you.

Payment: Visitors are required to pay appropriate camping fees on arrival. Please do not change your assigned site without office approval.

RV Sites Check-In & Check-Out: Check-In: 3:00 PM, Check-Out: 1:00 PM

Cabins Check-In & Check-Out: Check-In: 3:00 PM, Check-Out: 11:00 AM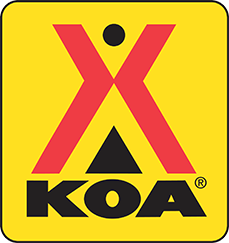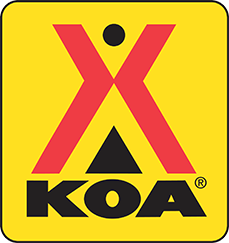 Pool Area
Pool Hours: Sun – Thurs: 9:00 AM to 9:00 PM | Fri & Sat: 9:00 AM. – 10:00 PM

Adults Only Hours: Every day 3:00 PM – 4:00 PM | Fri & Sat from 9:00 PM – 10:00 PM

Hot Tub & Pool: Swim at your own risk – lifeguard is not provided. Children in diapers must wear rubber pants. Children under 12 must be accompanied by an adult. NO PETS OR GLASS IN POOL AREA.

Hot Tub: Adults only (18 and older)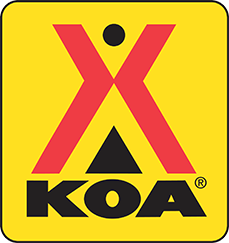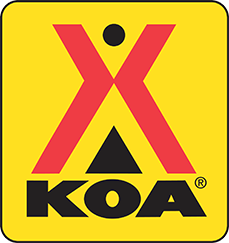 In the Campground
Speed Limit: Maximum Speed Limit inside the campground is 7 MPH.

Privacy: Please respect the privacy of your neighbors. Do not trespass on other campsites.

Age Limits: Persons under the age of 21 are not allowed to camp without a person of legal age.

Cleanup: Please leave your campsite ready for the next camper.

Camping Party Size: 1 family and 1 camping unit per site. "Family" is 2 adults and unmarried children under the age of 18. An extra tent no larger than 8 feet by 8 feet is allowed for children.

Guests: Each campsite tenant is responsible for his guests. All guests must register at clubhouse.

Quiet Time: 11:00 PM to 8:00 AM. Please be considerate of others. Anything considered a nuisance will not be tolerated. All children under 18 must be in their sites by 11:00 PM. No radios or music after 11:00 PM.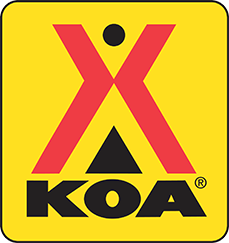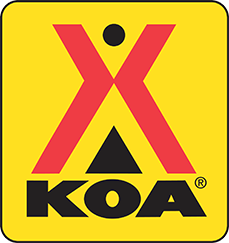 Camping Safety & Responsibility
Children: Parents are responsible for the behavior and safety of their children.

Damage: Damage or destruction of any property will be paid for by the responsible party.

Firearms: Fireworks, BB guns, or firearms are not allowed on premises and will not be tolerated.

Trees: Cutting of trees or bushes is prohibited. Firewood is sold at clubhouse.

Clotheslines: Due to the danger of someone walking or running into a clothesline, DO NOT ATTACH CLOTHESLINES TO TREES.

Grey Water: All grey water must be contained.

Fires: Fires in fire rings only. Please be sure fire is dead upon retiring or leaving.

Severe Weather: In case of severe weather, go to the laundry room in the clubhouse. Milton KOA is located in northern Rock County. Dane and Jefferson Counties are to the north. Radio Station 99.9.

Emergency: Please call 911 and provide the campground address.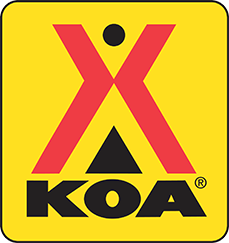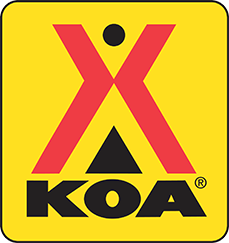 Additional Info
Clubhouse Hours: 8:00 A.M. to 9:00 P.M. – Sunday to Thursday, 8:00 A.M. to 10:00 P.M. – Friday – Saturday

Bathrooms & Laundry: Bathrooms and laundry are open 24 hours.

Propane: LP tanks & motor homes can be filled at the office during daylight hours.

Gas Scooters and 4-Wheelers: not permitted in the campground.

Golf Carts: Golf Carts (electric only) must be approved by MILTON KOA STAFF and must purchase an annual sticker for $25 and provide certificate of liability insurance upon arrival. You must be 21 years old and have a valid driver's license to operate golf cart or electric scooter.

Bicycles: Not permitted after dark.

Candle Lanterns: Not permitted in the campground.